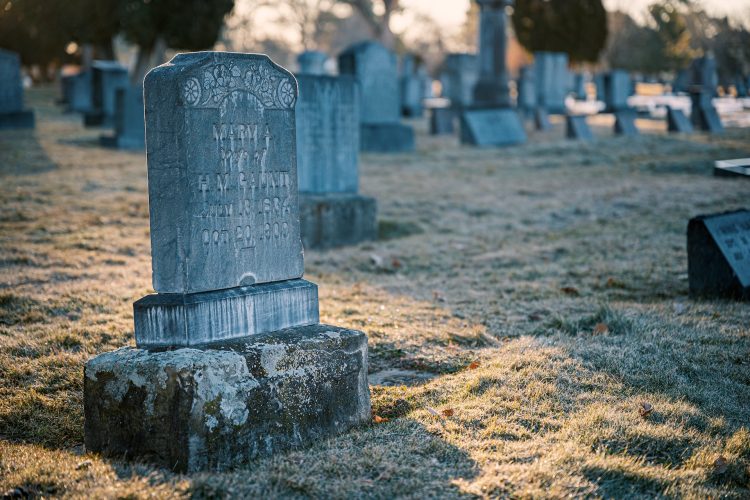 Owing to the way in which inscriptions are engraved on headstones, it is not really possible to alter the words that have already been inscribed. However, what you can do is to add new words, images and emblems if you desire, subtly altering the complete message to reflect your true feelings today. You may also add new names and messages to stones that are used to mark family plots, as new members are interred.
Whether you are unhappy with the current inscription on a headstone or you would like to add a new name and accompanying message to a memorial stone in a family plot, you will find out exactly how to go about achieving your aim in this article. We'll tell you everything you need to know about changing the inscription on headstones for graves in which your loved ones are resting.
Factors to Consider When Adding to Existing Inscriptions on Headstones
Before you get in touch with a team of designers and on-site headstone engravers who can add new words or images to an existing inscription, there are a few factors that you need to consider:
Location — Most headstone engraving teams offer their services in a specific area, which means that when you are planning to add new words or images to an existing inscription, you will need to find out which teams operate in your area, the range of services they offer and their current availability. It is very unlikely that a company based in New Hampshire, for example, would be willing to travel to Littleton or anywhere else in Colorado just to complete a single engraving. You can use search terms such as 'headstones near me' to find the websites of local service providers.
Cost — Rates for new engraving work on existing memorials vary as much as new headstone prices so it is well worth shopping around if you have a specific budget that you would rather not exceed. When requesting quotations for new engraving work, try to give the companies that you approach as much information as possible, to ensure the quotes you receive are a true and accurate reflection of the likely total cost.
Condition of the Headstone — Older headstones are normally harder to work on than more recent memorial stones. This is mainly because newer inscriptions will be clearer and more prominent than older ones, which means it is more difficult to create a uniform appearance when adding to older monuments and markers. For stones that are very worn, a replacement may be the most practical and cost-effective option. However, practicality is often not the most important consideration when adding inscriptions to existing memorials so don't hesitate to ask for what you really want when approaching companies in your area.
Other Family Members and Close Friends of the Deceased — It is important to consider the thoughts, feelings and opinions of other family members and close friends of the deceased when adding to an existing headstone inscription. If your desires and those of other family members and close friends are not the same, it may be necessary to compromise. As the owner of the burial plot in question, you may have the right to proceed without consulting close friends and relatives but, in our experience, this is rarely the best approach to take. Whatever differences may exist between grieving friends and relatives, you can avoid a lot of distress and heartache by taking everyone's opinions into account when adding to an inscription.
In addition to the above, there is one more very important factor that you need to consider, which we address below.
Headstone Etiquette
If you were not responsible for commissioning the original inscription or it was so long ago that you are no longer able to recall the details, it may surprise you to learn that all cemeteries have their own etiquette when it comes to engraving headstones. Most cemeteries and memorial parks follow broadly similar rules but they are not all exactly the same, which is why you must contact the relevant administration office before having any work performed on an existing stone. Some common examples of things that most parks and cemeteries will not allow include:
Breakable Glass Items — Some parks will not allow these in any form while others will not allow any such items if they are freestanding, i.e. they can easily be knocked over and damaged by visitors.
Illuminated Decorations — The vast majority of memorial parks will not accept any illuminated decorations on headstones installed in their grounds.
Fencing or Other Borders — If you are thinking about adding decorative fencing or some other kind of border to a loved one's grave at the same time as adding a new inscription, you'll need to check with the relevant administration team first.
Blasphemous or Profane Language — It is generally a bad idea to use profane or blasphemous language on a headstone and, in any case, almost all parks and cemeteries will not allow it.
Many of the rules and regulations concerning what you can and cannot engrave on a headstone and what kind of decorations you can add to a grave are plain common sense but some of the more complex rules may cover things you have never even considered. For this reason, it is vital to talk to the relevant owners before making any concrete plans.