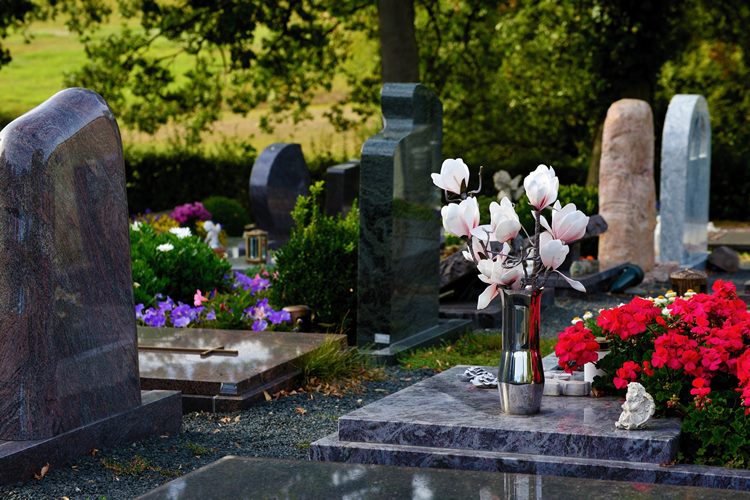 When you're buying a memorial in Colorado, you might be confused as to where to start. It's probably your first time doing so, and it's an intricate world to navigate.
Buying a tombstone is a huge commitment and decision! It's how you or your loved one will be remembered indefinitely. That's a really large undertaking.
We know it can be hard to think straight during your time of need. That's why we put together this list of ten questions that you should ask when you're buying a headstone!
What info do I need from the cemetery?
Lots of people already know which Colorado cemetery they want their memorial to be in. So no matter if you're planning ahead of time or purchasing at the time of need, you should call the cemetery ahead of time and see if there are any restrictions or requirements on the headstone.
Some requirements or restrictions may include:
Size
Material
Style
Engraving
The more details you can get taken care of ahead of time, the better. Once you know where you want to be buried, find this information out. You don't want your family to be scrambling during a time of loss.
How long does it take?
How long your memorial takes depends on the design, engraving, type, and any other headstone customizations you add. As a starting point, a flat grass marker takes around a month to put together. An upright headstone will take around three months because it's larger and has more moving parts.
Remember that these are estimates for the most basic kind of headstone and any extra design changes will take longer.
How much will it cost?
Prices vary a lot because of how many different sizes, kinds, and personalizations are available. Price is mostly based on the design, granite color, and size. Talk to your monument dealer for a price upfront. Make sure it includes the foundation fee and sales tax.
It's not a bad idea to get quotes ahead of time and start saving up. It's one of the most important investments you'll ever make!
What materials are recommended?
There are two main memorial materials that you have as options.
Granite is the most popular, and probably the best choice. It's durable, beautiful, and affordable. It also comes in lots of colors so you can customize it even further. Make sure to do your research and ensure that your monument dealer uses high-quality granite. Its polish and cut will also factor into its longevity.
Marble isn't as durable as granite, but it's certainly beautiful! Over time it'll smooth out because of the elements. Because of this, the inscriptions will be hard to read eventually and will need restoration down the line.
Bronze is used as an addition to make markers that get added onto headstones.
When choosing a material, consider appearance, longevity, and cost.
What documents do I need?
It can be hard to think about paperwork when you're grieving. But to get your headstone created as quickly as possible, it's best to get your paperwork ready before you go to your monument dealer. You'll need:
Concrete border release forms
Setting forms
Photo release forms
Marker authorization forms
Set a time to sit down and fill everything out, and have a dedicated place to keep the forms so you don't lose them.
Should I add a photo?
Adding a photo is up to you, as long as the cemetery allows it. Some only allow black and white as opposed to full color. Photos are a nice touch and create a good visual for visitors.
Can I add to an already existing headstone?
Yes, you can! There are lots of occasions where adding to an existing monument makes sense. For example, if two people are sharing a headstone but they passed away at different times.
Or maybe you just want to add to the design after it's been made. Most companies will require that the headstone is cleaned before engraving it again.
How long do I have to purchase a headstone?
Cemeteries don't give a time limit for when you need to have a headstone put in. But you do have a waiting period of four to eight months where the ground needs to settle. This means you have at least five months to collaborate with your monument builder and create the best design possible for your loved one.
Some religions have rules for how and when headstones can be set, as well as specific ceremonies that go along with it.
Can I pre-order?
Yes, and it's a good idea! Pre-ordering has become popular because it creates less stress during your biggest time of need. Headstones can be purchased at any time.
Does it come with a warranty?
This is one of the most vital questions you should ask. Companies should always have a warranty (written) that is given to you when you purchase your headstone.
Closing Thoughts From Our Memorial Designers
Clearly, there's a lot to think about when you're buying a headstone in Littleton. And they aren't all intuitive questions to ask!
We advise asking all of these questions sooner rather than later to save yourself the headache and heartache. It's vital to have everything squared away as soon as possible so things can be taken care of before there's too much pressure, stress, or grief involved.
We sincerely hope that this guide will help you in your time of need.