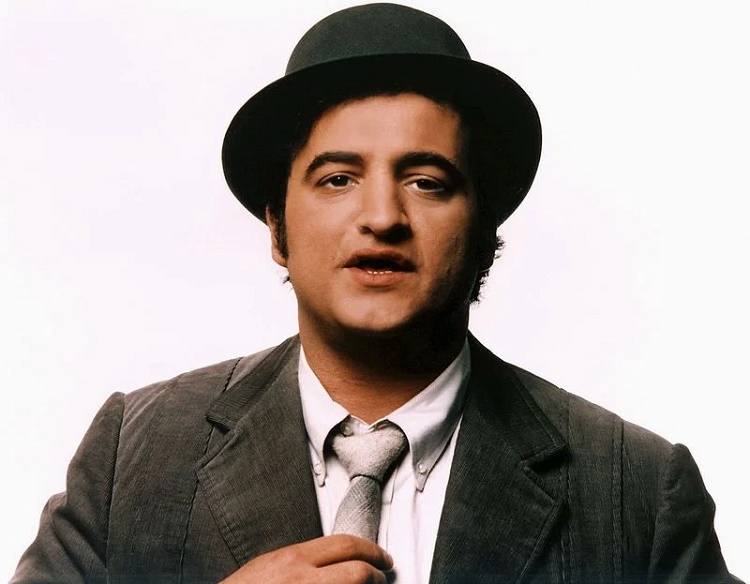 Throughout the course of history, the size of a deceased person's memorial was almost always dependent on their station in life. The rich and powerful, famous and infamous were typically afforded resting places in exclusive cemeteries. Some were buried in family crypts, others had their own mausoleum with stained glass windows, bronze doors and marble columns. At the very least notable individuals had prominent custom memorials or elaborate tombstones. There are, however, some very surprising exceptions to that rule; famous individuals whose remains are buried in unmarked graves. In this post, we're going to look at 6 of them.
Six Famous People With No Headstones
Not all famous individuals are buried in massive tombs like that of Napoleon or Mumtaz Mahal (think Taj Mahal), some well-known figures wound up, for one reason or another, in anonymous graves without tombstones. Below are six of them.
Mozart
Mozart left an indelible mark on Western, and ultimately, world culture. A child prodigy he played before European royalty and was composing piano concertos at 5 years of age. By the time of his premature death at the age of 35, he had written more than 600 classical works including more than 50 symphonies and some of the most famous operas ever composed including The Marriage of Figaro and Don Giovanni. When he died in 1791 he was buried quietly in an unmarked grave in St Marx Cemetery near Vienna, Austria. While attempts have been made to identify exactly where Mozart was buried so that a suitable memorial could be erected, there is no compelling proof that points to any one location and his exact gravesite remains a mystery.
George C. Scott
Academy Award winner George C. Scott was one of the most successful and celebrated actors of the 1960s and 1970s. He was highly acclaimed for his work in films such as "Dr Strangelove" and "Patton." In his personal life, Scott shunned the limelight, even refusing to attend the Academy Awards ceremony where he won Best Actor for his portrayal of General Patton. Following his death in 1999 his disdain for celebrity was further expressed in the manner of his burial as he was ultimately laid to rest in an unmarked grave in Westwood Village Memorial Cemetery in Los Angeles.
Roy Orbison
Roy Orbison was a rock and roll pioneer with a silky voice who sang songs about unrequited love and broken hearts. While he first rose to prominence in the early 1960s his career enjoyed a major resurgence in the late 1980s as a member of The Traveling Wilburys alongside Bob Dylan, George Harrison, Tom Petty and Jeff Lynne. When he died unexpectedly of a heart attack in 1988 he was buried in an unmarked grave in the same Westwood Village Memorial Cemetery where George C. Scott would ultimately end up.
Fred Gwynne
The name may not come quickly to mind but Fred Gwynne was a major TV star during the 1960s and 1970s. Gwynne played leading roles in the TV shows "Car 54 Where Are You?" and "The Munsters" both of which are still in syndication. Gwynne also had a long and notable movie career that included such films as "On the Waterfront" opposite Marlon Brando, "Fatal Attraction" with Glenn Close and Michael Douglas, Steven King's "Pet Sematary" and the Oscar-winning "My Cousin Vinny." After passing away in 1993 Gwynne was buried in an unmarked grave in the Sandy Mount United Methodist Cemetery in Maryland.
Richard Trevithick
Born in 1771 Richard Trevithick is credited with designing and building the very first steam locomotive thereby paving the way for the introduction of the railroad. Trevithick's invention transformed society at every level, enabled the industrial revolution and allowed the previously disparate parts of the fledgling United States to be properly stitched together for the first time. When he died in 1883 this transformative figure was laid to rest in an unmarked grave in what was at the time St Edmunds Burial Ground in Dartford, England. Exactly where in the graveyard no one is sure.
John Belushi
As an original cast member of Saturday Night Live John Belushi became a huge star almost overnight. In just a few short years he rose from obscurity to conquer both TV and movies before dying from a drug overdose in 1982 at the age of 33. Belushi loved the spotlight, although he wasn't particularly adept at handling the pressures and freedom that fame and fortune provided. Originally Belushi's family buried him in a marked grave on Martha's Vineyard island off the coast of Massachusetts. But in a scene eerily reminiscent of the one that has played out for decades at the grave of Jim Morrison in Paris, fans of Belushi soon descended on his gravesite defacing his tombstone and others nearby. Ultimately, Belushi's wife ordered his remains moved to an undisclosed and unmarked location in the same cemetery.
Headstones by Mile High
While many famous cultural figures have been buried without headstones for their graves most of our Colorado neighbors wish to ensure their loved ones are suitably memorialized. At Mile High Memorials in Littleton, we ensure that they are. Our craftsmen work closely with our customers to ensure the headstone they receive is an accurate, respectful and timeless tribute to the deceased. To learn more or to discuss purchasing a headstone for a loved one do an internet search for "headstones near me", or just call us directly at 303-794-3443 during normal business hours.